Building the Bridge between SF State and OUR Communities
ICCE is building a platform that provides resources, deepens collaboration, and increases the connections between our surrounding communities and our students, staff, and faculty. 
What's happening this year?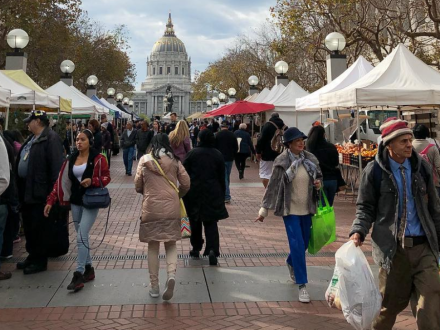 Community Events
SF State is located in the southernmost area of San Francisco County, within San Francisco's Supervisorial District 7, specifically near the Oceanview Merced Heights-Ingleside (OMI) and near Supervisorial District 4, also known as the Sunset District. These neighborhoods are enriched with culture, history, and fun experiences! Check out our calendar below for some upcoming events in SF!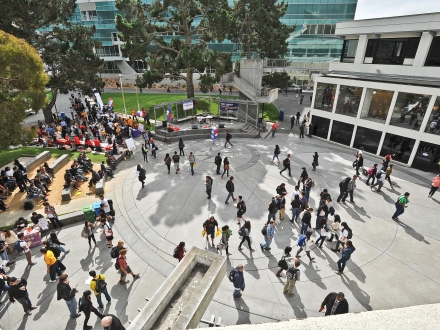 Campus Events
Looking for something to do on campus? Click the link below to see what opportunities are available for you!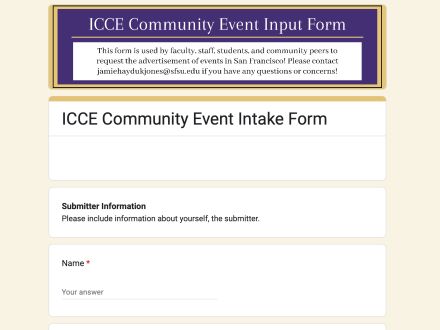 Have a Community Event coming up?
Submit your event below using the intake form below.
If you would like to submit a campus event, visit the "Gator Experience" page on the left.
San Francisco's Supervisorial Districts
District Supervisor: Connie Chan
San Francisco's 1st Supervisorial District is comprised of Inner, Central, and Outer Richmond, Lone Mountain, Seacliff, and USF. The Presidio National Park, Sutro Heights, as well as parts of Golden Gate and Lincoln Parks, are sightseeing opportunities that can be found in this district.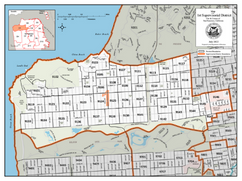 District Supervisor: Catherine Stefani
The 2nd Supervisorial District of San Francisco consists of Cathedral Hill, Cow Hollow, Fort Mason, Union Street, and Anza Vista. Some sightseeing opportunities in District 2 are Japantown, Fishermans Wharf, Pacific and Presidio Heights, and part of Marina.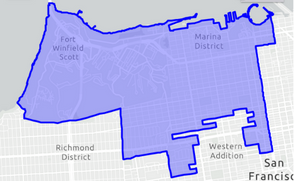 District Supervisor: Aaron Peskin
In San Francisco's 3rd Supervisorial District, you can find parts of the Financial District, Nob Hill, the Tenderloin, Telegraph Hill, Pork Gulch, and North Beach. Some of the popular attractions in District 3 are Union Square (Downtown), the Northern Waterfront, parts of Marina, and Chinatown.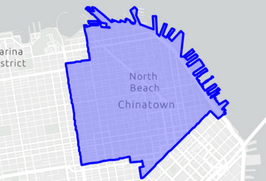 District Supervisor: Joel Engardio
SF's 4th supervisorial district includes neighborhoods like Inner and Outer Sunset, Parkside, Lakeshore, and Merced Manor. Pine Lake Park, parts of Golden Gate Park, and Stonestown are some places to enjoy in District 4.
District Supervisor: Dean Preston
The 5th Supervisorial District of San Francisco houses neighborhoods like Alamo Square, Buena Vista, Mint Hill, the Panhandle, and Pacific Heights. Sightseeing opportunities in this District are the Civic Center, parts of Golden Gate Park, Haight Ashbury, and Japantown.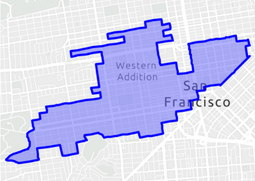 District Supervisor: Matt Dorsey
The 6th District of San Francisco is comprised of the neighborhoods Lower Haight, parts of the Financial District, Mission Bay, Southbeach, and the Tenderloin. Yerba Buena Island, Mission, Civic Center, and Treasure Island are exciting places that District 6 has to offer.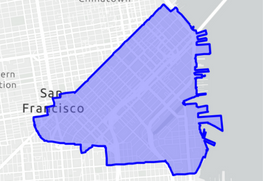 District Supervisor: Myrna Melgar
The 7th District of San Francisco is comprised of Clarendon Heights, Forest Hill, Golden Gate Heights, Laguna Honda, and Parkmerced. Golden Gate Park, Sherwood Forest, Miraloma Park, and Westwood Park are some attractions that are worth visiting in District 7.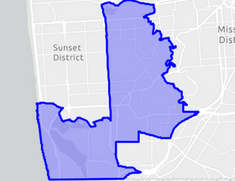 District Supervisor: Rafael Mandelman
Popular neighborhoods in SF's 8th District include Upper Market, Parnassus Heights, Noe Valley, Bernal Heights, Eureka Valley, and Sunnyside. District 8 also offers beautiful sights like Glen Park, the Castro, Dolores Heights, and Laguna Honda.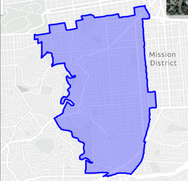 District Supervisor: Hillary Ronen
San Francisco's 9th Supervisorial District offers the beautiful neighborhoods of Bernal Heights, Dolores Heights, Mission Dolores, and Noe Valley. The Mission, Portola, and Potrero Hill are the must-see neighborhoods in the 9th District.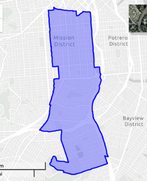 District Supervisor: Shamann Walton
The 10th Supervisorial District of San Francisco includes neighborhoods like Bayview, Mission Bay, Hunters Point, and Crocker Amazon. Some sightseeing opportunities in this District lie in Dogpatch, Central Waterfront, and Little Hollywood.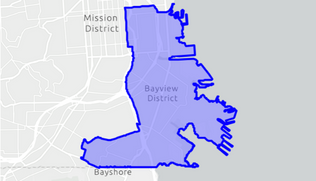 District Supervisor: Ahsha Safai
The 11th District of San Francisco provides neighborhoods like Ingleside, Cayuga, Oceanview, and Sunnyside, as well as the stunning views of McLaren Park, Westwood Park, and Parkmerced.