ICCE was formed in 2007 from the union of two existing units of the University - the San Francisco Urban Institute (SFUI) and the Office of Community Service Learning.  The former enjoyed a national reputation for its creation of innovative partnerships between the campus and community and government organizations to address critical issues of the urban environment. The latter enjoyed a diverse foundation of faculty support throughout the University who engaged their students in civic learning. Through the formation of ICCE, the partnerships of the SFUI broadened its base of faculty and student involvement to bring a full range of perspectives to the engaged university of the Bay Area.
ICCE is a unit within SF State's Division of Undergraduate Education and Academic Planning. 
To connect SF State faculty, staff, and students with the Bay Area community through strategic partnerships that help develop civic & social responsibility leading to positive impacts in communities.
To ensure community-based experiences in teaching, learning, service, and research will change who we are as a university, what we establish as agendas for study, what courses we teach, what topics we cover in these courses, and how these themes are taught. ICCE will be a leader in this boundary-breaking effort to create an institution of higher education that is fully engaged.
ICCE has many values shared among students, faculty, and staff across campus as well as among the communities we serve.  The following eight (8) core values represent work completed over the last several years (i.e., Planning workgroups, staff & student input from CE Fellows, RSO 5-yr report, Collaborative Leaders Network & ICCE Advisory Council) and are aligned with both the SF State Strategic Plan and the CSU Center for Community Engagement 2016–2019 Plan for Strategic Development & Action: 
Equity & justice
Courage & cultural humility
Positive impact 
Life-long learning & scholarship
Collaboration & partnerships
Creating meaningful connections
Respect for self and others
Democracy & civic knowledge
ICCE staff and our Advisory Council, along with many important partners and civic-minded advocates, worked hard to develop a meaningful and lasting plan that provides a clear vision for our Institute and a vibrant set of core values to guide us as we move forward.  Our Strategic Plan will set forth our key strategies and objectives and lays out several specific initiatives for us to accomplish. 
Update: ICCE is currently undergoing a review and strategic planning process. Timeline: winter 2022/early spring 2023, the new strategic plan will be announced. 
Spotlight on Service
SF State is recognized as a national leader in service learning and civic engagement.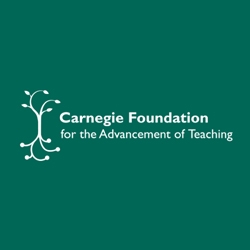 Carnegie Foundation's Elective Classification in Community Engagement
The Carnegie Foundation for the Advancement of Teaching on Jan. 7 announced its 2015 Community Engagement Classification, which included SF State. The University first earned the distinction in 2006 and is one of only 240 U.S. colleges and university institutions receiving the reclassification this year. The distinction, which was first offered in 2006, is bestowed on colleges and universities with an institutional focus on community engagement. The classification is elective, which allows institutions to submit a wider range of materials that describe the nature and extent of their engagement with their communities, highlighting elements of institutional mission and distinctiveness that are not represented in other national data on colleges and universities. SF State Makes Things Happen. We Make Communities Happen.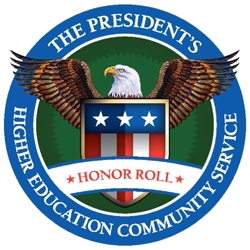 White House President's Award for Community Service in Higher Education
In December 2015, SF State was again named to the U.S. President's Higher Education Community Service Honor Roll with Distinction. It was the fourth time in the past six years that we were so named. And in 2010 we were selected as one of five universities nationwide to be designated as a Presidential Awardee on the Honor Roll. The award is recognition of the scope and impact of the university's engagement with local communities in addressing issues of local concern.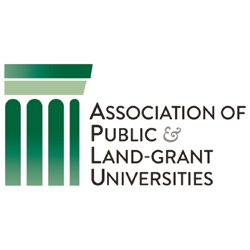 C. Peter Magrath University Community Engagement Exemplary Program Award
San Francisco State University's Engaged Learning Zones (ELZ) partnership is the 2013 recipient of the C. Peter Magrath University Community Engagement Award for Exemplary Program for the project "Community Engagement, Urban Resiliency: Developing Empowered Neighborhoods through Service Learning." San Francisco State University and more than 61 community partners used a community-based approach to revitalize eight neighborhoods in urban San Francisco. After evaluating best practices in community sustainability and resiliency nationwide, the partners agreed to focus on highly diverse, multicultural, and distinctly different neighborhoods where University community service learning (CSL) faculty engaged 358 undergraduate and graduate students in 23 projects.
Collaborating with elected officials and departments in the City and County of San Francisco and neighborhood stakeholders, students dedicated nearly 30,000 hours of service over four years to help stakeholders revitalize their neighborhoods. The University-community collaboration positively impacted nearly 80,000 San Franciscans, generated two Town Hall meetings, two Environmental Summits, numerous policy meetings, six community-leadership workshops, six Community Councils, and Festivals that hosted more than 1,200 community celebrants, tutoring services to 5,653 low-income k-8 students, and senior service.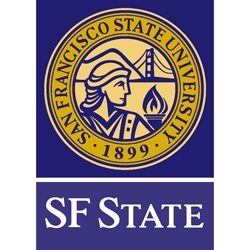 Disaster Preparedness Research Program
San Francisco State University's Disaster Preparedness Research program was named a Best Practice by the American Association of State Colleges and Universities' (AASCU) Research and Regional Stewardship Spotlight on Innovation in 2011. Disaster Preparedness for Vulnerable Populations (DPVP) is an innovative interdisciplinary pilot program developed and coordinated by ICCE that involves multidisciplinary faculty and students from Asian American Studies, Engineering, Nursing, Psychology, Raza Studies, and Teaching English to Speakers of Other Languages.
Supported by funding from the Bay Area Super Urban Area Security Initiative (SUASI) and launched in September 2007, DPVP is designed to target three of San Francisco's most difficult-to-reach populations: 1) residents living in public housing developments operated by the San Francisco Housing Authority (SFHA); 2) low-income homebound senior citizens and disabled individuals served by the San Francisco In-Home Supportive Services Public Authority (SFIHSSPA), a non-profit organization publicly funded to match home care workers with the needs of this community; and 3) learners of English as a Second Language. Principal Investigator: Gerald Eisman.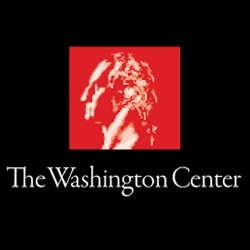 Higher Education Civic Engagement Award from The Washington Center for Internships and Academic Seminars
SF State's Community Service-Learning (CSL) program was recognized as a national model by The Washington Center for Internships and Academic Seminars (TWC). A Higher Education Civic Engagement Award, which recognizes public service and community engagement, was presented to former SF State's President Robert A. Corrigan on Oct. 3, 2011, in Washington, D.C.
The CSL program partners with government, business, and educational organizations to advance the University's civic engagement goals. SF State students have conducted public health education campaigns, English language classes for immigrants, and after-school programs designed to interest minority youth and girls in science careers. Community service-learning credits are included on student transcripts, and evaluations of CSL programs are based on the impact students make in the community. 
The Higher Education Civic Engagement Awards were created in 2009 to highlight role models for civic engagement in the academic community. Six higher education institutions were selected from 140 nominations this year. Benedict College, Augsburg College, DePaul University, Duke University, and Florida Gulf Coast University joined SF State as the 2011 awardees. Selections were made by an awards committee that included representatives of the Carnegie Corporation's US Democracy Program, the Carnegie Endowment for the Advancement of Teaching, the Center for Information & Research on Civic Learning Engagement, and the Case Foundation.