To align with the CSUs systemwide understanding of Community Engaged Learning (CEL) courses, the Institute for Civic and Community Engagement has re-developed the course attribute processes to better support faculty efforts, understand student learning, and community impact. 
How to Record CSL Hours
Faculty will be able to enter their students' service-learning (SL) hours through the Faculty Center via the SF State Gateway account.
Login to the SF State Gateway with your SF State ID and password
Select Class Services
Click on the Access Faculty Center button
Within your Faculty Center, select the Enter Service Learning (SL) Hours tab. 
When directed to the Enter Service Learning Hours tab, your course sections that are "attributed" as SL will populate.*

To view additional SL courses, select the arrows
The roster of your enrolled students in your SL course section will appear, and you can then enter the number of completed SL hours in the SL Hours column.

Once hours are entered into SL Hours column, scroll down to the bottom of the page, click on the Save button and your students' SL hours will be recorded.
Downloadable How-to-Guide to Record SL Hours (with screenshots)
*Faculty: Only course sections that were "attributed" as service learning by departments/colleges via the Online Schedule Building (OSB) by semester, will appear. Please contact your department AOC to ensure that your course section has been attributed every semester.
Course instructors will not be able to input CSL hours past the grading period at the end of each semester in Campus Solutions.
Per Academic Senate Policy, the minimum amount of CSL hours a student must have completed in order to have these hours on their official transcript is 20 hours. However, there is no maximum cap on the hours.
ICCE does not assign grades, track student hours, or submit student service hours to the course instructor. However, ICCE does gather data on the following: CSL course designation and student CSL hours that course instructors submit into their Faculty SF Gateway. 
The login hours/tracking system within SF State ULink offers this resource to SL students and their course instructors. To use this tracking option, course instructors must log-in ULink to view the student hours that were approved by the community site supervisor.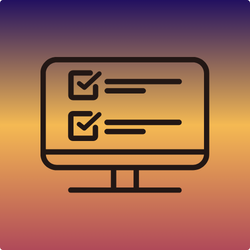 Community Engaged Learning Tool (CELT)
Once you have reviewed the CEL Essential Elements Taxonomy, begin taking the CELT for your course!
View: CELT Questions (PDF)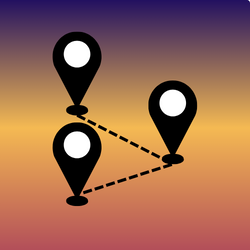 Department Guide for Community Engaged Attribute
This document is a resource for departments and faculty on moving a course through Course Leaf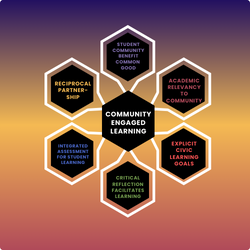 Community Engaged Learning Essential Elements
Click the link below to view the Community Engaged Learning Essential Elements Interactive Roadmap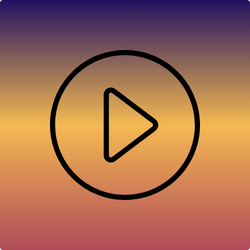 How to Complete the CELT Tutorial
Brought to you by the CSU Center for Community Engagement 
Frequently Asked Questions
Academic Senate Policy #S22-224, Designation Policy for Community Service Learning Courses
Current (supersedes Policy # S03-224) Senate Approval: 5/03/2022 [Presidential Approval: 5/06/22]
Abstract
This policy seeks to provide definitions and policy, in accordance with guidance from the Chancellor's Office, on the process for designating various types of community service or community-engaged courses.
Summary
As part of the Chancellor's Office (CO) 2018-19 California's Call to Service Initiative, the CO identified an accountability goal to strengthen system-wide data collection infrastructure around community-engaged courses (as defined by the Chancellor's Office Center for Community Engagement). The purpose is to improve data collection to better support faculty and understand student learning, faculty efforts, and community impact. All campuses must implement two system-wide course attributes (community service learning and community-engaged learning) in the course management system to effectively identify and track these types of courses. Campuses are also required to distinguish service learning, as a distinct pedagogy, from community-engaged learning, which can include a variety of community-based learning experiences. A working group consisting of representatives from the Chancellor's Office, CSU campuses, and the CSU Academic Senate developed the tools and resources needed for this initiative. The Institute for Civic and Community Engagement (ICCE) is overseeing this effort for San Francisco State University, including the dissemination, tracking, assessment, and reporting of the survey and survey data.
Community service learning (CSL) and community-engaged learning (CEL) include a range of high-impact pedagogical practices that enhance students' learning and foster civic understanding through active course-based learning that involves meaningful collaboration with community partners. The academic study may be in any discipline or combination of fields. Student learning outcomes benefit the common good, whether through direct service to communities in need or the organizations that serve them or through indirect service projects that contribute to community capacity building more broadly. CSL and CEL enhance academic learning by allowing students to make connections between their classroom education and its application to the field. These high-impact learning experiences help students to clarify their career goals and acquire work-related skills, develop a heightened sense of civic responsibility and awareness of moral and ethical issues, and provide them with a wide variety of work options with the goal of being value-added for the community they serve. Working from a common understanding will further the university's identity as an "engaged institution," contribute to quality transparent learning experiences for students, and offer opportunities for faculty dialogue and scholarship within and across disciplines.
 Academic Senate Policy: Course Designation
The attributes are applied in the student information system and based on a CEL Tool (CELT) that asks faculty about their teaching and community partnershipii practices. The CELT is based on a course taxonomy for community- engaged learning which outlines the essential elements of these types of courses within a spectrum of implementation practices. Faculty complete a separate CELT for each course and the attribute is applied based on the faculty member's responses. 
Both Curricular Community-Engaged Learning and Service Learning are valuable learning tools for students.
The difference is in implementation of the community-engaged learning activity and the approach to the community partnership. This effort is about data collection to better understand student learning, faculty efforts, and community impact so that as a system we can
better support faculty and community partners; and
improve evidence-based research of community-engaged learning experiences on student success and its impact on faculty scholarship.
The information will lead to more accurate and easier course reporting and offers the potential for scholarship around community-engaged teaching. SL/CE offices will also be planning on how best to use the information for their campuses.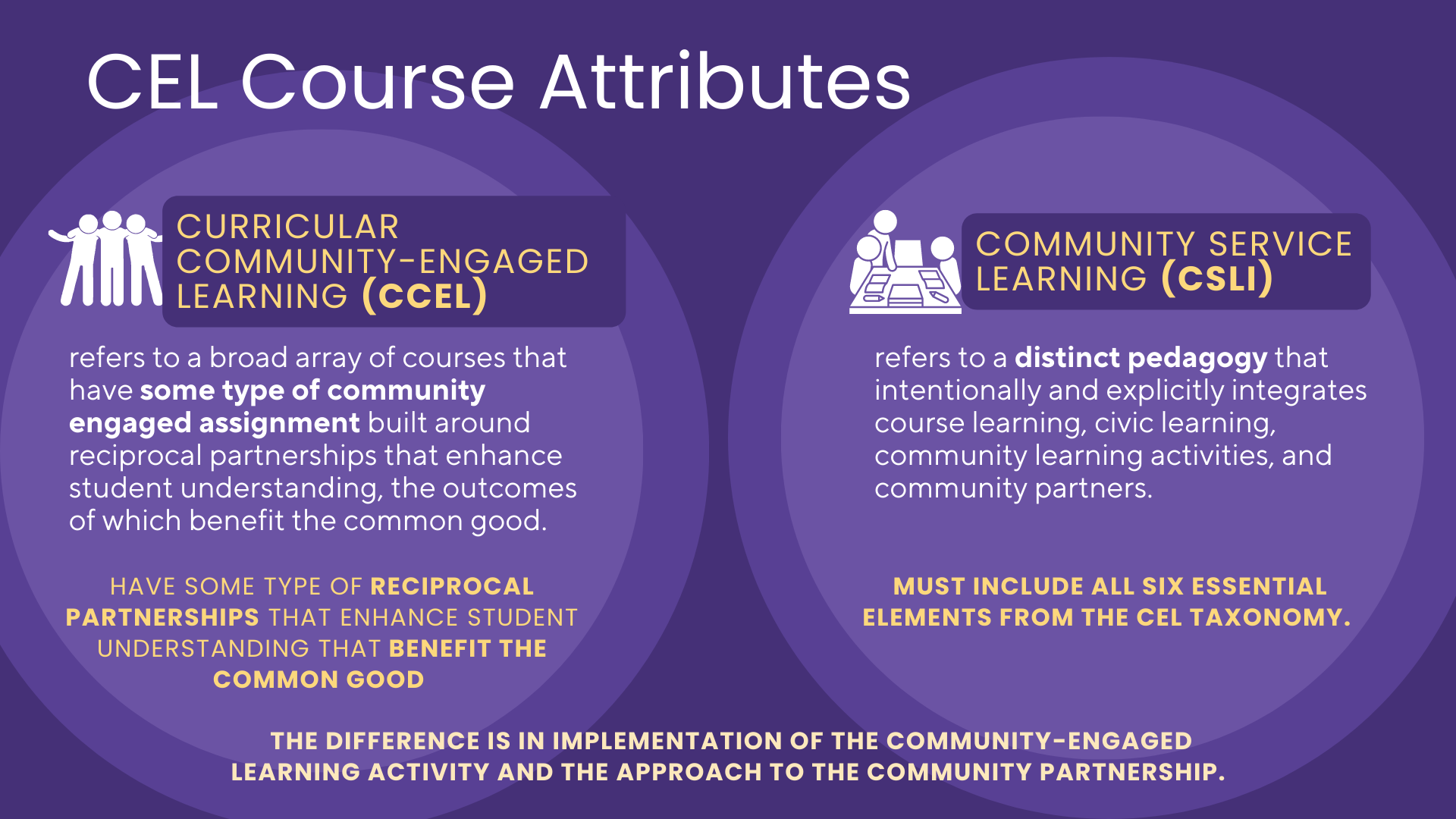 Faculty will need to complete a separate CELT for each CEL course they teach and should be completed at a minimum of every five years, but it may also be completed anytime there is a significant course change (i.e., a new CEL course developed, significant revisions to the CEL course or change in faculty member teaching the CEL course). 
 
Faculty members who complete the CELT will receive a Confirmation Email with your designated CEL attribute (either CCEL or CSLI). If more information is needed, ICCE will follow up with you. 
For course that are currently listed as CSL, ICCE recommends faculty still take the CELT Survey and edit the designated community engagement course attribute if needed.
We acknowledge our faculty who have committed to teaching community-engaged learning courses and greatly appreciate current CSL faculty for completing the CELT tool. It is our intention to use the CELT results to enhance our services to provide faculty with resources to support community-based teaching and strengthen community partnerships. Furthermore, working from a common understanding will further the university's identity as an "engaged institution," contribute to quality transparent learning experiences for students, and offer opportunities for faculty dialogue and scholarship within and across disciplines. 
Related Links