SF State University is proud to be among the selected 45 campuses statewide for the inaugural #CaliforniansForAll College Corps. ICCE is the SF State campus lead for this program.
With a grant from California Volunteers, Office of the Governor, ICCE is excited to offer expanded opportunities for undergraduate students to apply for a paid fellowship in community service! The CaliforniansForAll College Corps initiative has three goals:
engage college students in meaningful service to build leadership and civic responsibility;
promote academic success and economic well-being with students from diverse backgrounds; and
to support the work of community-based organizations in key local priorities: K-12 Education, Climate Action, Food Insecurity.
We are excited to invite students to consider making community service a core part of their college experience. At SF State, 50 undergraduates will be welcomed into the first inaugural class of College Corps Fellows which will start August 2022.  The inaugural cohort of college students in a first-of-its-kind statewide partnership addressing societal challenges and helping to build more equitable communities across California. 
Announcements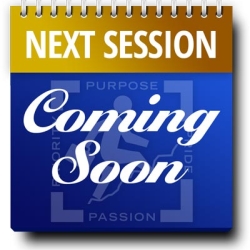 AY 2023-2024 Cohort
STUDENT UPDATE
The online application for AY 2022-2023 cohort has now closed.

Information Sessions: Check back in October/November 2022 for the AY 2023-2024 College Corps application updates and upcoming information sessions. Let us know you are interested in College Corps by completing a student interest form survey.
For Students
AY 2023-2024 Cohort
Overview
Deadline Date: The online application for AY 2022-2023 cohort has now closed.

Check back in winter 2023 for the AY 2023-2024 College Corps application
Dates for AY 2023-24 Cohort Applicants
Review of Applications & Interviews: TBD

Selection Offers / Waitlist Offers: TBD

Initial Accept Deadline: TBD

Throughout spring 2023: We will be in touch regarding placement, e.g. gather more information, might ask you to complete a form with your schedule, you may have a Zoom interview with a possible host community organization

Background clearance and program enrollment paperwork: TBD

Fellows SF State Orientation: TBD

Fellows to begin service placement at host site as early as: TBD
Must be enrolled at SF State as a full-time undergraduate for the 2023-24 academic year (AY)

Must be in good academic standing (there is no minimum G.P.A.)

Cannot study abroad or live outside the Bay Area for the 2023-24 year

Must be available to serve in person during the service year (late Aug. 2023 to  May 31, 2024)

Must have received a high school diploma or GED by August 2022

Be willing to complete a National Service Criminal History Check & Live Scan in order to formally enroll

Students should demonstrate financial eligibility by being eligible for either:

a federal Pell grant for the 2023-24 AY

a State Cal Grant or Middle-Class Scholarship for the 2023-24 AY

qualify as an AB-540 Dreamer for the 2023-24 AY

and/or needs to work or borrow loans to meet college costs for the 2023-24 AY

AB-540 eligible applicants must:

have submitted a complete California Dream Act Application (CADAA) for 2022-2023 

have received a Cal Grant Award for the 2022-2023

have financial need for the 2022-23 AY

submit a CA DSIG Application by September 1 to become eligible for the $3,000 Education Award

Resource for AB 540 students: please contact the SF State Dream Resource Center Coordinator at drc@sfsu.edu for assistance/guidance should you have any questions about the above eligibility requirements.
Graduate with less debt as College Corps Fellows will receive $10,000 through:

a $7,000 living allowance paid monthly throughout your active service term

a $3,000 Education Award upon successful completion of 450 hours

Be part of the inaugural cohort of students in a first-of-its-kind statewide partnership addressing societal challenges and helping to build more equitable communities across California

Serve in a community service placement focused on an issue you care about: Food Justice, Climate Justice, or K-12 Education (includes youth Behavioral Health & Well-Being)

Participate in training, professional development, and exposure to the skills and collaboration needed for community change

Network with community leaders and students from across campus and the state of CA who are committed to building stronger communities

Gain hands-on, real-world experience and professional skills that will transfer to future endeavors

Instill a sense of pride and common purpose as you work alongside fellow student leaders from across the state
Serve 450 hours from late August 2023- May 31, 2024, through an in-person community service placement 

Service hours will average 10-15 hours/week

Participate in orientation, mid-year meeting, and weekly 1.5-hour check-in/training with Fellows in your issue area

Participate in a regional service day & virtual meetings with College Corps Fellows across the state of California
Passion for working in partnership with communities to make positive change

Growth mindset and eagerness to try new things

Interest in connecting with and learning from other students and partners across the state

Willingness to be an ambassador for the Fellowship on campus and beyond
As a College Corps Fellow, you'll be matched with a community service placement where you'll work for 10-15 hours/week to be able to meet the full 450 hours to complete by (date TBD)

Placements will be with a local nonprofit community organization or agency in San Francisco

Your work will focus on either food or climate justice, or K-12 education (includes youth behavioral health & well-being)

You'll share successes and challenges and will learn from your peers in weekly cohort meetings/ training; each cohort will consist of College Corps Fellows all focused on the same community issue (food, climate, or education/health)

You will have opportunities to apply your learning from orientation, College Corps cohort meetings and virtual training, and earn academic credit from a roster of approved courses, and/or enroll in the AU College Corps seminar course that will provide a foundation for your service
Thank you for your application submission for the AY 2023-24 cohort. The following will occur:
You will receive an email from collegecorps@sfsu.edu confirming your application was submitted. We also may email you for more information or missing information once we review your application. Please be sure to check your spam/junk folder to ensure you do not miss any communication from us. 

We will also be sending your identified "reference" via email a follow-up reference form starting (date TBD). Please inform your "reference" to keep an eye on incoming emails from collegecorps@sfsu.edu Recommendation tip: If you have not already done so, please inform the person you identified that you are applying to the College Corps program and ask them if is okay to place them as a reference and that ICCE will be following up with them via email to complete a reference form on your behalf. 

A review of applications and invitations to interview will be sent out via email from collegecorps@sfsu.edu starting (date TBD). All interviews will occur remotely via Zoom.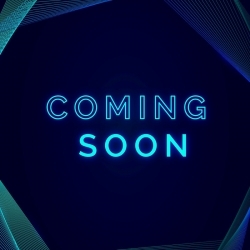 Submit Online Application
Applications for AY 2023-2024 cohort will open ~ in late fall 2022.
For updates, complete the College Corps Student Interest Survey.
For Community Partners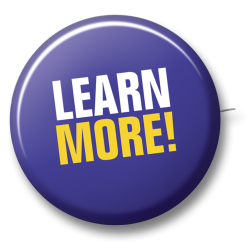 If you would like to explore future collaboration, please fill out an Interest Form below. Community host partners will ultimately be selected based on alignment with program design and priorities.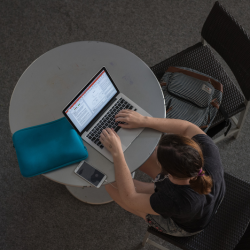 If you would like more information and would like to check in with the College Corps Coordinator, you can schedule a virtual drop-in meeting. 
Overview
Your organization can benefit in the following ways:
10-15 hours/week of direct support provided by Fellows over one academic year; 

Connections to higher education institutions in your community; 

Access to training and networking opportunities provided by partner campuses and California Volunteers. 
Community host organizations should meet the following eligibility criteria:
Non-profit or governmental organization; 

Work in one of the 3 program Focus Areas: K-12 Education, Climate Action, Food Insecurity; 

Ability to host at least two Fellows, and to provide all Fellows on-site with effective training, mentoring, and supervision to meet the goal of providing meaningful work experience.
Community Partners (or Host Organizations) will have the following responsibilities:  
Collaborate with partner campuses to place and train College Corps Fellows; 

Ensure Fellows meet the 450-hour service requirement while learning practical skills and interacting directly with program beneficiaries; 

Support partner campuses in tracking Fellow contributions and outcomes.