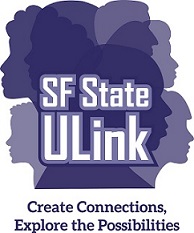 What is ULink?
ULink is SF State's digital community engagement platform, connecting students, faculty/staff, and community partners.
We strive to create an institution of higher education that is fully engaged by developing and sustaining strategic partnerships to increase access to educational opportunities, leading to positive impacts in communities. 
Click here to view a graphic showcasing possible ULink connections.